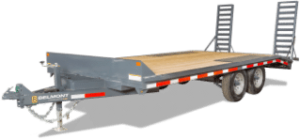 WE SUPPLY ALL YOUR TRAILER NEEDS IN HARRISBURG & LANCASTER, PA
Toolshed of America began as a small operation in 1984 and has grown to provide for all of our customers' trailer needs. We also deal in a variety of truck accessories and are a well-known supplier throughout the Harrisburg and Lancaster, PA, areas. If you are thinking of purchasing truck accessories or any type of trailer, we are your go-to source.
WE HAVE OTHER ACCESSORIES TOO
Along with the traditional trailers, Toolshed of America also deals in other truck accessories, such as salt spreaders, truck tires, trailer tires, car trailers and small cargo trailers. When a customer walks into our shop, we make sure they are making the right purchase to best meet their needs. We have options available for people with a variety of budgets and requirements. No matter what your situation is, Toolshed of America will always have a solution for you. We will work with you and make sure you get the best deal possible. We have many satisfied clients in Harrisburg and Lancaster, PA, who come to us for repeat business.
WE CARRY A VAST SELECTION OF TRAILERS FOR ALL YOUR NEEDS
Trucks are one of the most essential means of transportation worldwide. As a matter of fact, without this medium of transport, it would be difficult for courier companies and small businesses to transport their goods. At Toolshed of America, we have many types of trailers available.